The following are some of the opening pages and advertising mock-ups of a hypothetical advertising campaign my group, MUSE, planned and designed for McDonald's Gungahlin new gourmet burger bar initiative. I was in charge of the report's design, as well as the advertising and media deliverables. For the report's design I wanted to reflect the McDonald's branding, as well as the businesses professionalism and passion.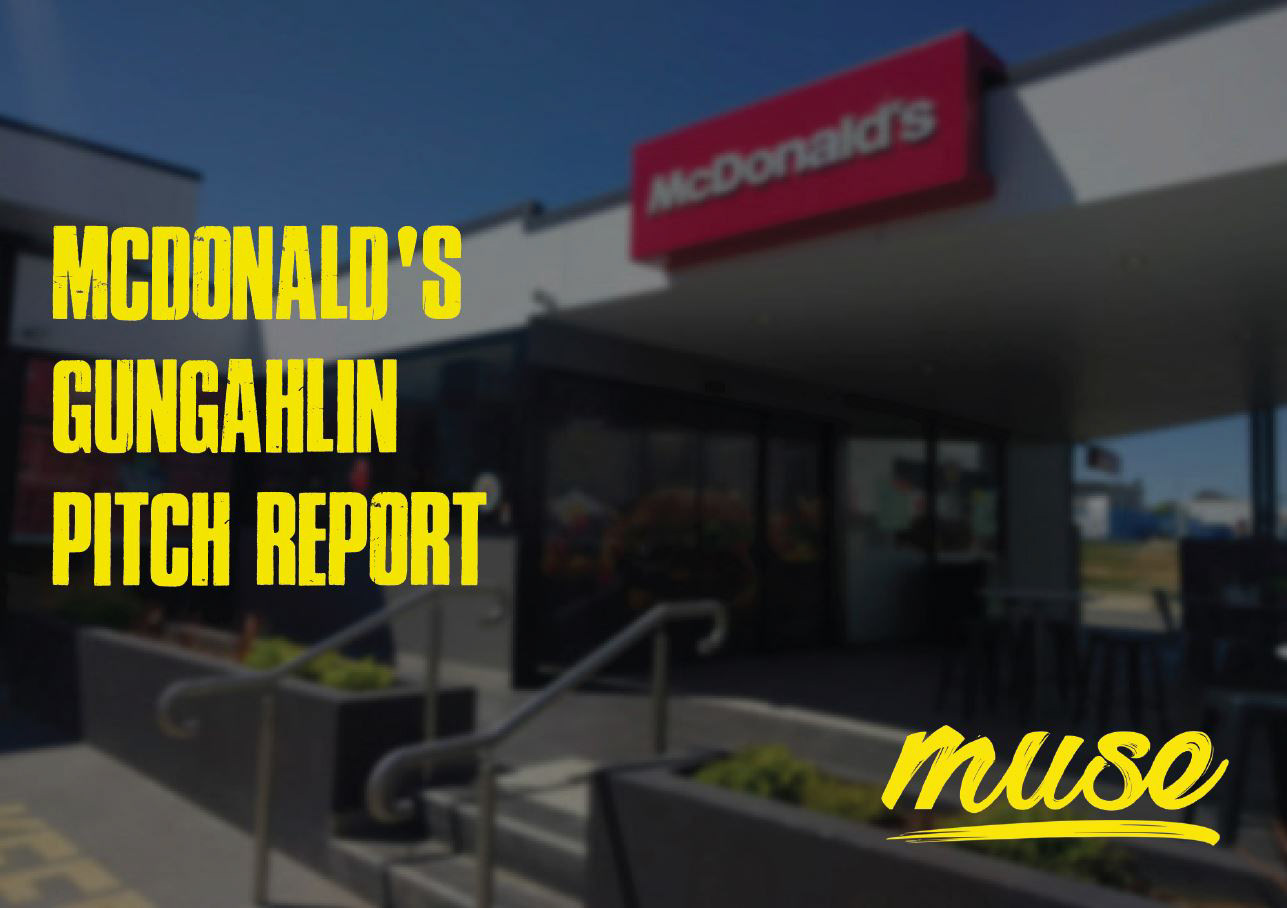 Through our independent audience and media research, we found that social media and OOH were the most effective advertising mediums to target McDonald's Gungahlin's audience. On Facebook we wanted to show to motivate our audience to try the new gourmet menu by showing the profound difference in quality of the gourmet menu, when compared with the standard menu. We also wanted to show off the burger bar experience to further motivate our audience to change their habits.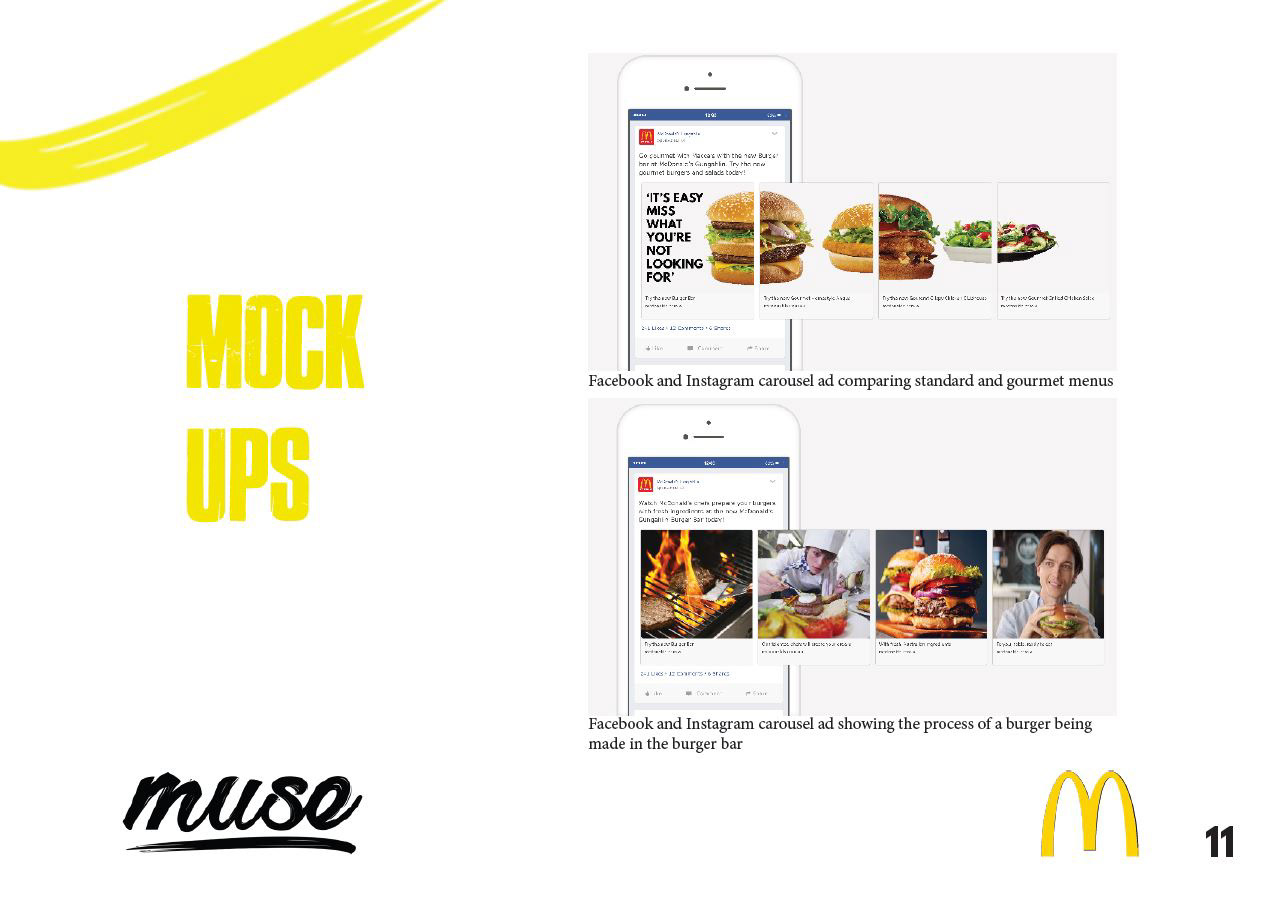 For OOH, we further displayed the quality of the gourmet menu, and the unique burger bar experience that McDonald's Gungahlin offers. During an in-store promotion all customers would have access to a Snapchat geo-filter, which enables customers to show off the store's promotion and the fun, new burger bar experience to their friends.